War of the Satellites
1958 - 1hre 06 - VoStFr (.srt)


Mp4 | H.264 | 638x480 | AAC | 784,5 Mo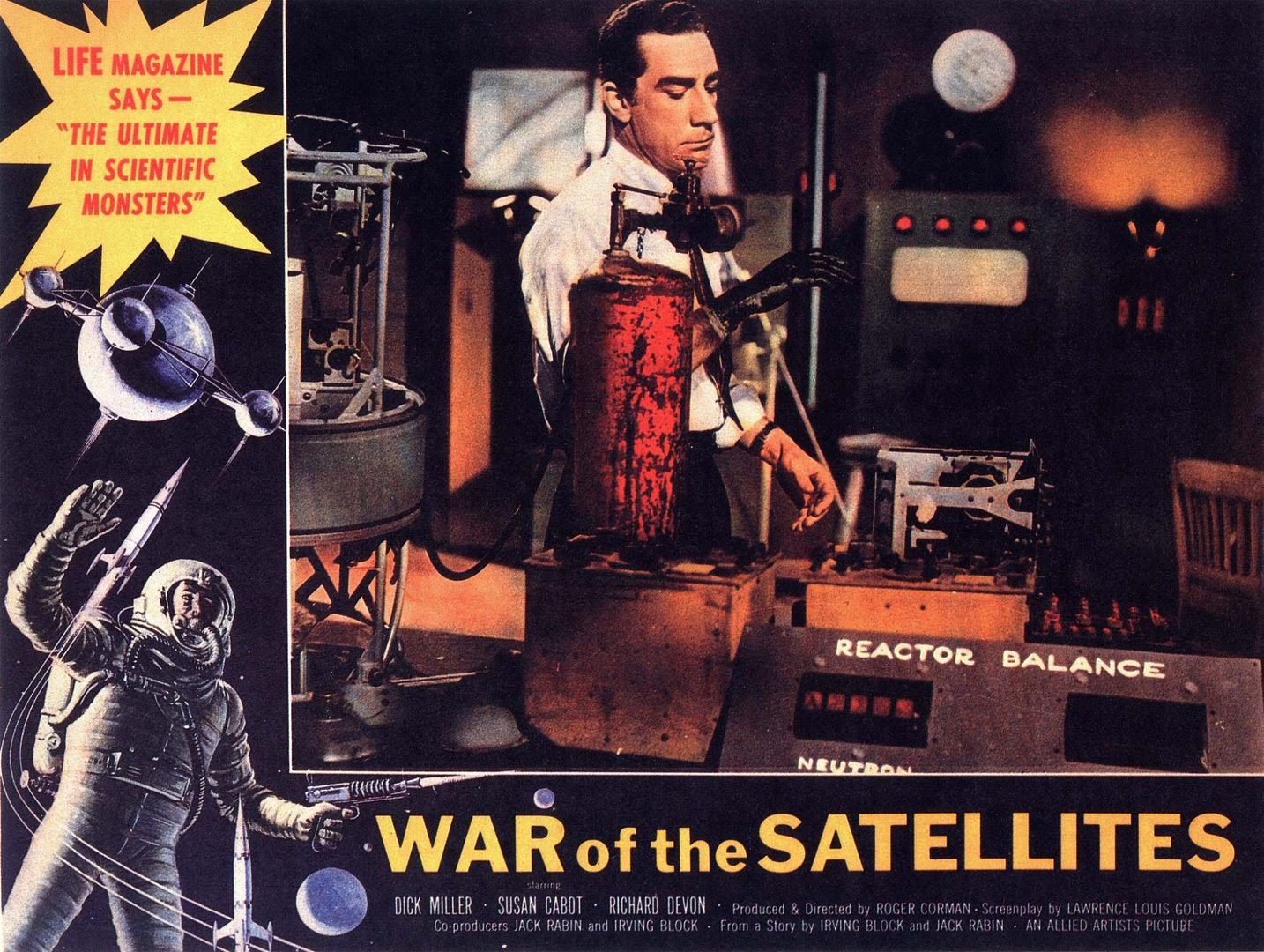 War of the Satellites
1958 - 1hre 06 - VoStFr (.srt)
---
Film complet
---
1958
Réalisation :
Roger Corman
Scénario : Jack Rabin, Irving Block et Lawrence L. Goldman
Dick Miller: Dave Boyer
Susan Cabot
: Sybil Carrington
Richard Devon: Dr. Pol Van Ponder
Eric Sinclair: Dr. Howard Lazar
Michael Fox: Jason ibn Akad
Robert Shayne: Cole Hotchkiss
Jered Barclay: John Compo
John Brinkley: Crew Member
Bruno VeSota: Mr. LeMoine
Jay Sayer: Jay
Mitzi McCall: Mitzi
Roy Gordon: The President
Beach Dickerson: Crewman with Gun
Tous les voyages entrepris dans l'espace ont échoués par l'influence de la barrière Sigma. Un groupe de scientifiques tente un ultime voyage. La Terre reçoit alors un message de menace extraterrestre.
Mp4 | H.264 | 638x480 | AAC | 784,5 Mo
Susan Cabot