Genghis Khan
1965 - 2hre - VFr
MKV | H.264 | 1920x816 | AC3 | 2 Go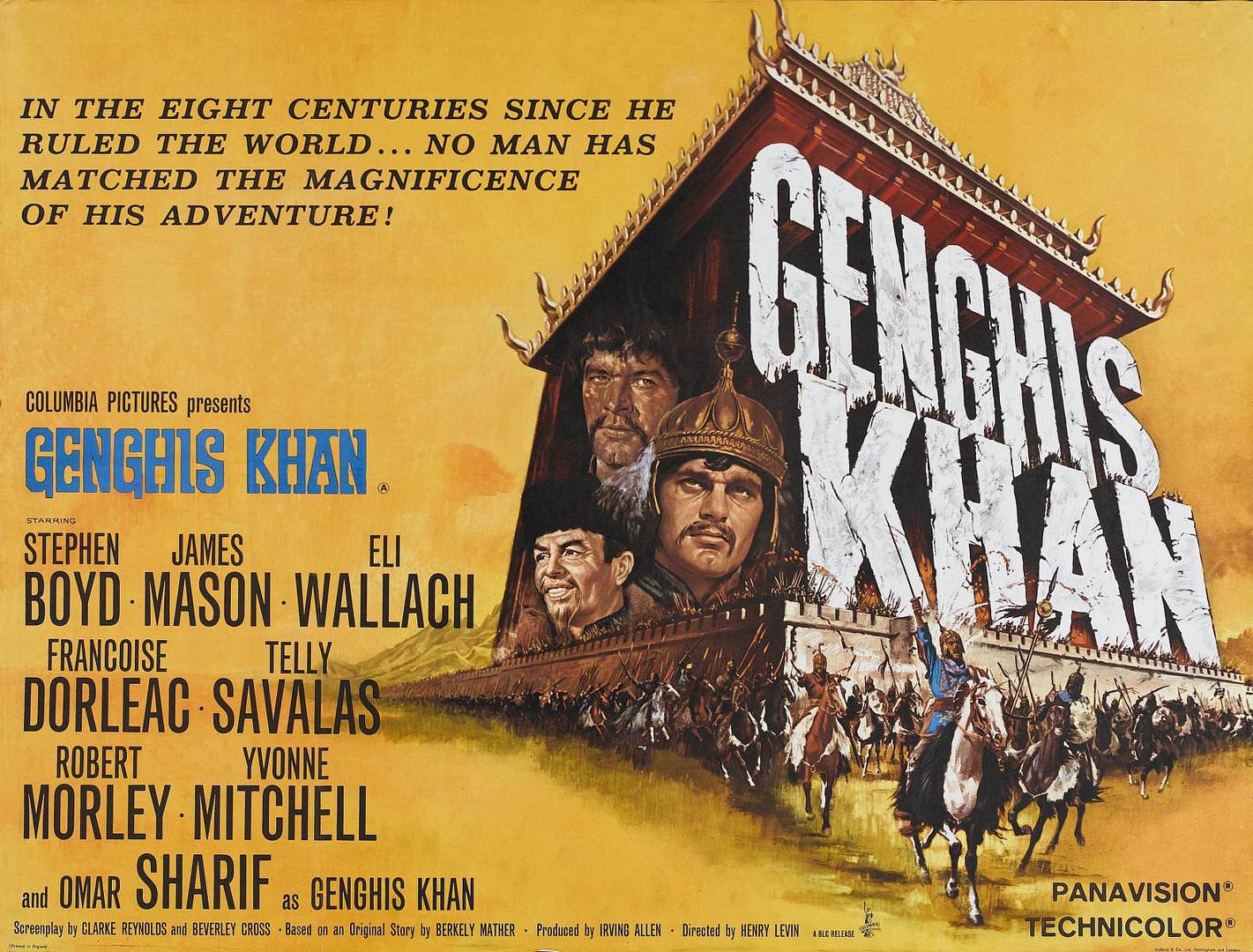 Genghis Khan
1965 - 2hre - VFr
---
Françoise Dorléac et Omar Sharif
---
Réalisation :
Henry Levin
Scénario : Beverley Cross et Clarke Reynolds
D'après une histoire de Berkely Mather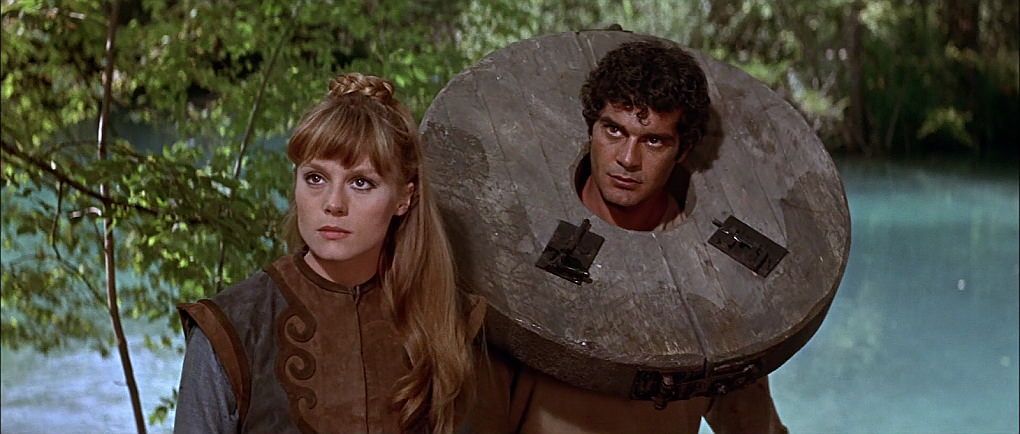 Distribution:
Omar Sharif
: Genghis Khan / Temujin-Genghis Khan
Françoise Dorléac
: Bortei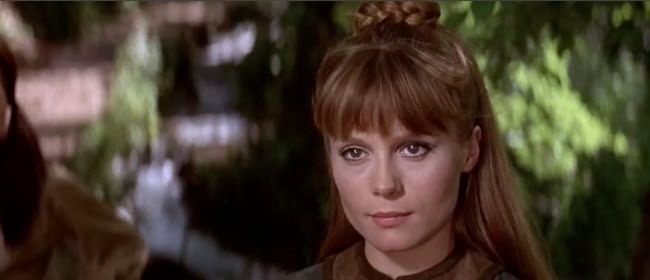 James Mason
: Kam Ling
Stephen Boyd
: Jamuga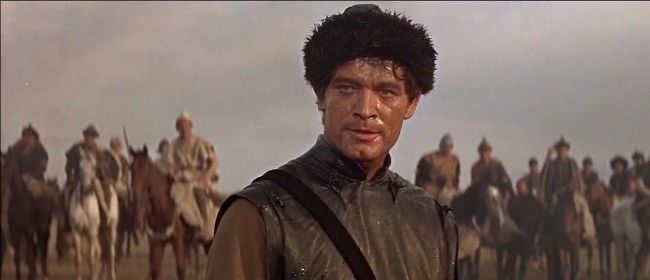 Telly Savalas
: Shan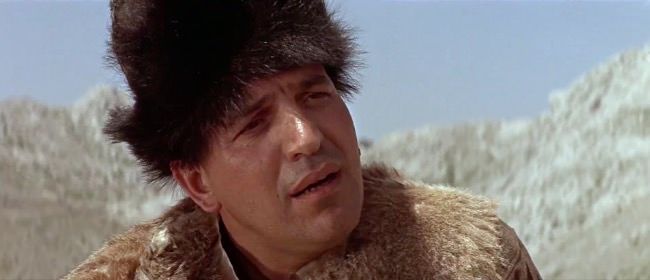 Robert Morley: L'empereur de Chine
Eli Wallach: The Shah of Khwarezm • Michael Hordern: Geen • Yvonne Mitchell: Katke • Woody Strode: Sengal • Kenneth Cope: Subodai • Roger Croucher: Kassar • Don Borisenko: Jebai • Patrick Holt: Kuchluk • Susanne Hsiao: Chin Yu • George Savalas: Toktoa • Carlo Cura: Temujin enfant • Gustavo Rojo: Altan • Dusan Vuisic: Ho Mun Tim • Jovan Tesic: Fut Su • Andreja Maricic: Chagedai
De son enfance à sa vie d'adulte, l'histoire (romancée) de Temüjin qui deviendra le premier empereur mongol sous le nom de Genghis Khan. Très jeune, il est réduit en esclavage par le chef de tribu Djamuqa. Devenu adulte et libre, Temüjin n'aspirera qu'à se venger de son ancien ravisseur...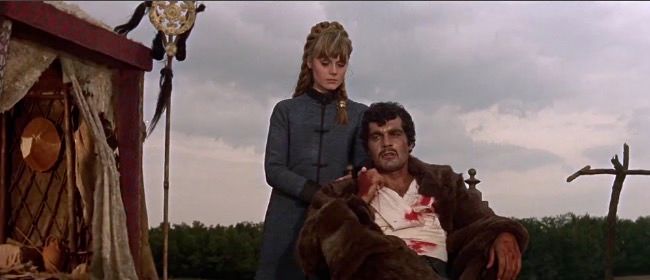 MKV | H.264 | 1920x816 | AC3 | 2 Go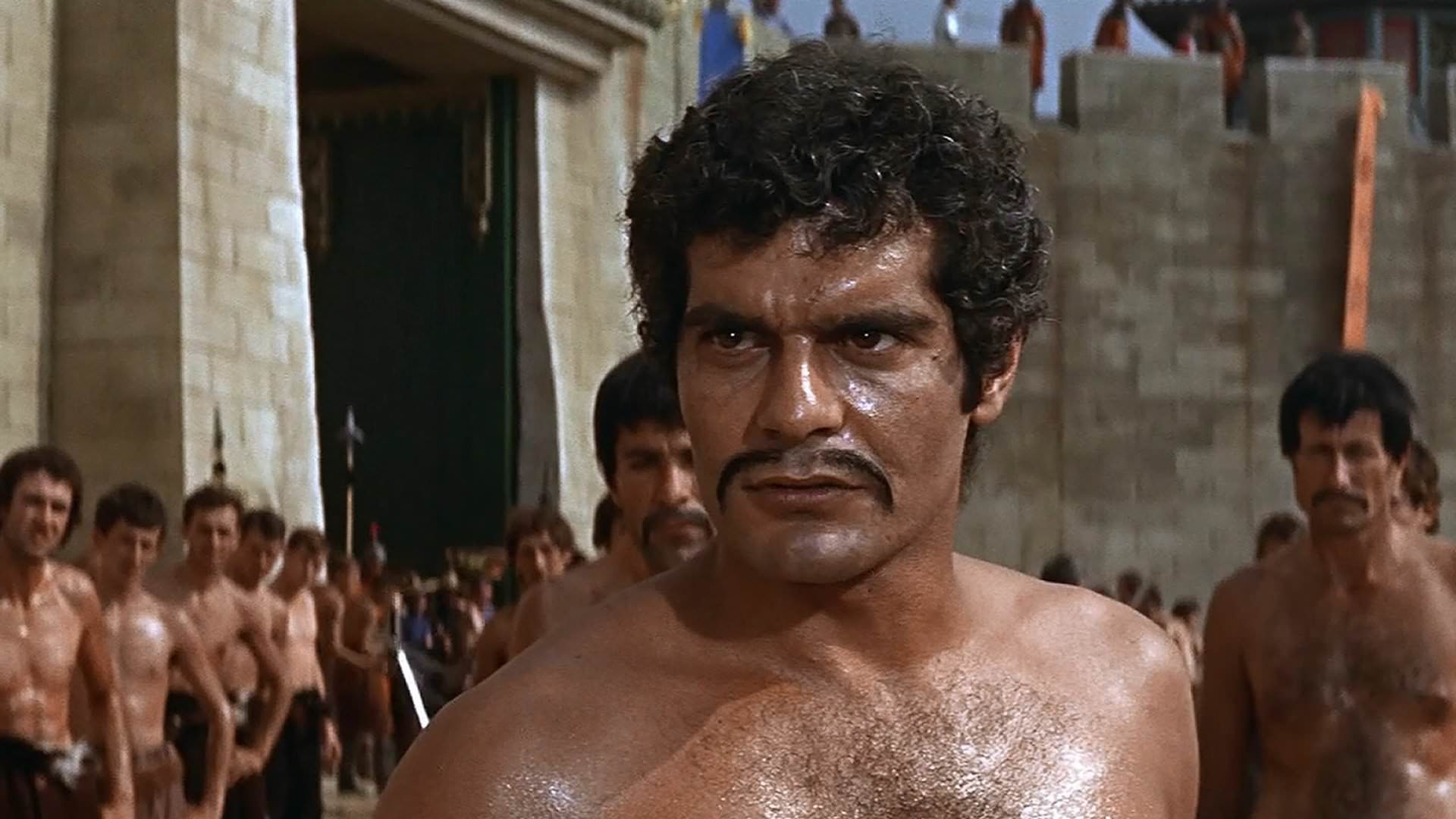 Françoise Dorléac